WHO ARE WE ?

SALAMA is a non-profit association created in 1996 by the Malagasy Government with the support of Technical and Financial Partners operating in the field of health (European Union, World Bank, French Cooperation…) and under the technical supervision of the Ministry of Public Health.
MISSION
It consists of ensuring the procurement of essential generic medecines, medical consumables and medical equipments at affordable prices to public health facilities and private non-profit organizations operating in the field of health in Madagascar.


OBJECTIVE
To facilitate the physical and financial access to essential medecines and quality medical consumables for the whole Malagasy population.
VISION
SALAMA, effective pillar of the health system, guaranteeing a better access to quality medicines for the Malagasy population.
VALUES
Good governance

Integrity

Team spirit

Compliance to quality
CHALLENGES
To improve the availability of health supplies

To improve the storage and the distribution

To improve the quality assurance of products

To ensure the financial viability

To implement an organization adapted to the achievement of the strategic plan objectives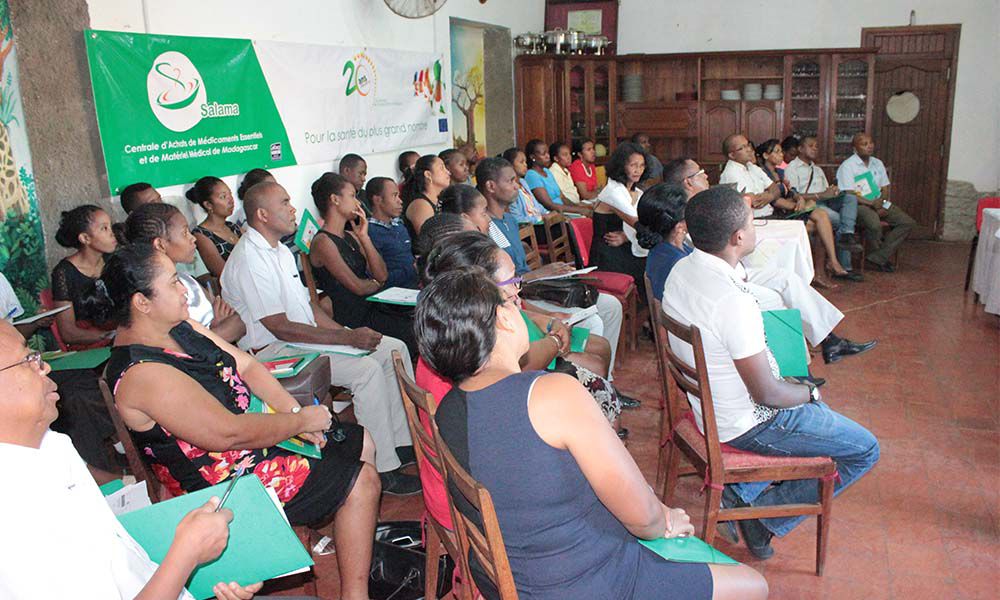 SALAMA COMPLETES ITS MISSION ON THE PROCUREMENT OF MEDICATIONS
SALAMA completes its mission on the procurement of medications while contributing to the reinforcement of the health system in Madagascar. In order to improve the access of the Malagasy population to essential generic medecines, SALAMA works hand-in-hand with the Public Health Ministry in the completion of the procurement system reviews, in terms of essential medecines in all Public Health District Services.
SALAMA CONTRIBUTES TO THE REINFORCEMENT OF THE HEALTH SYSTEM IN MADAGASCAR
In the framework of the generic medecines promotion, SALAMA has launched practitioners' awareness campaigns, in the form of scientific communication, in all hospital facilities. Indeed, SALAMA participates in various meetings, reviews and other health-related events in Madagascar.
A medication, according to the WHO
Any substance or composition having curative or preventive properties regarding human and animal diseases, which can be administered to humans and animals, in order to make a medical diagnosis or to restore, correct or modify their organic functions.eurs fonctions organiques.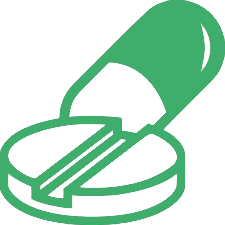 Generic medecine
Identical or bioequivalent medicine to one of a brand name, with similar quantitative and qualitative composition in terms of active substance to the specialty medicine, produced and sold under its International Non-proprietary Name (INN).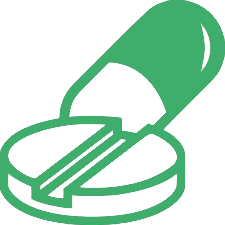 ESSENTIAL MEDICINE
Medication which meets the fundamental needs of the majority of the population, allowing the efficient care of most common pathologies of a country, from the national list established by the Public Health ministry.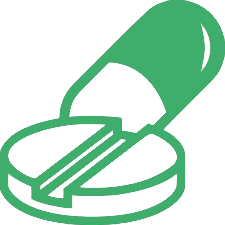 Using Generic Medicines
It is a civic commitment which ensures the future of a supportive health system, through the control of health expenses (generic medicines are 30 to 50% cheaper than specialties), through the improvement of the access of the population to medicines.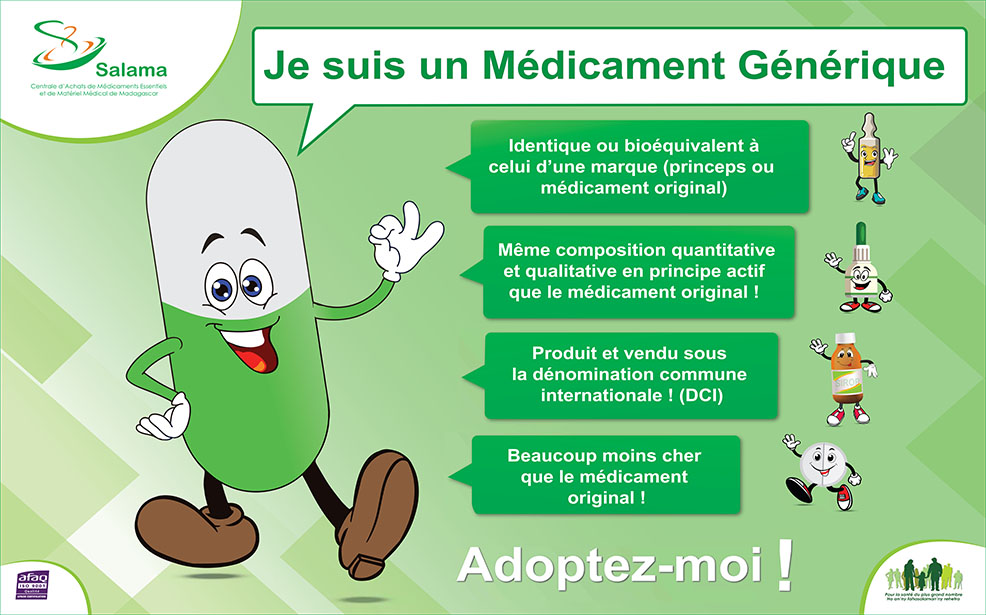 Health inputs distributed by SALAMA :
Essential Generic Medicines
Laboratory reagents and consumables
Consumables for hemodialysis
Anti-cancerous medications
Improved Traditional Remedies
Medicines and other health supplies of the Public Health Ministry's specific programmes